The Mythical, Multidimensional MIKE | Underground Hip Hop Spotlight
MIKE himself will attest to the fact that he is an intricate mashup of cultures, styles, and emotions. It might be for this reason that the personality pouring out of each rapidly-releasing EP is drawing in quite the following. The child that was whisked around from state to state and country to country has finally found his footing in Brooklyn, and he's only grown from that spot. The underground scene in New York and more reflects the ripple effect MIKE has had on the game. What is it that makes this artist so multidimensional?
Both Sides of the Pond
Michael Jordan Bonema was born in 1998 to his mother and father in New Jersey. By the time he was 5, his mother had boarded them on a plane for England with the promise of better education and a happier life. This was jarring for Bonema, attempting to assimilate himself into the British culture at a young age. It was here that his first interest in rap was sparked. Native grime rappers like Skepta initially influenced him to begin cultivating his passion, but it wasn't until his return to the states at 12 years old that the young man would dive into the world of hip hop.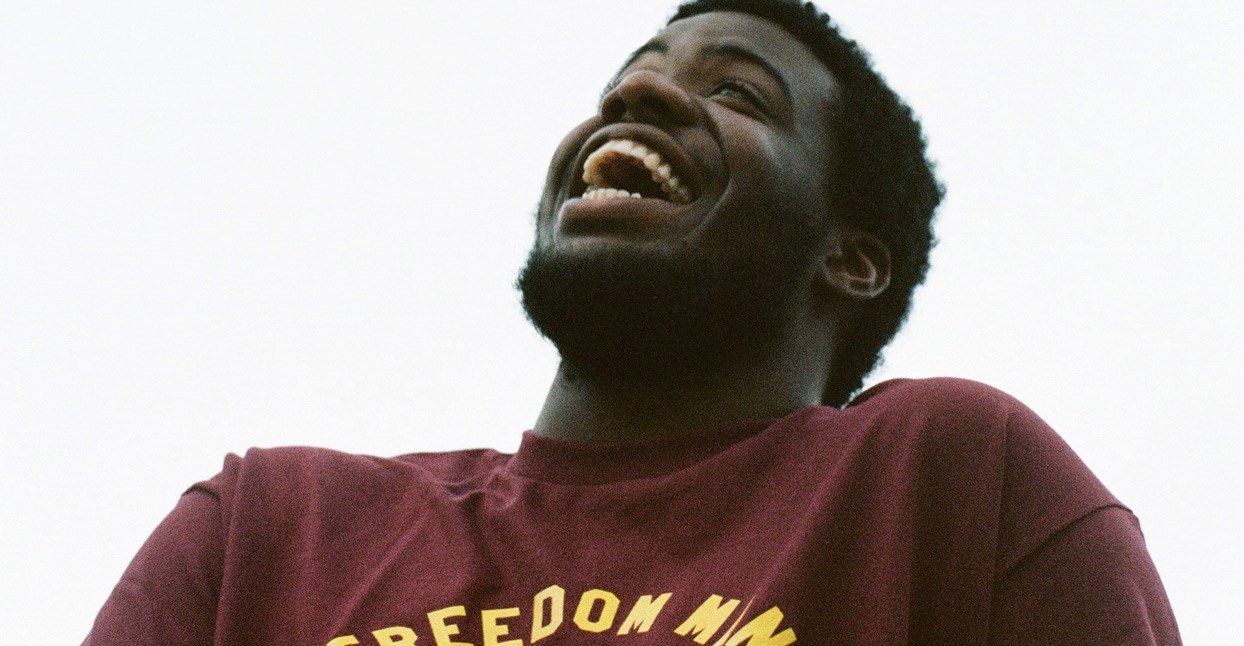 Living with his father, Bonema has referenced major artists like Lil Wayne and Drake as major inspirations when attempting to explore his musicality. He would grow up in his early teens honing his skills, eventually moving to Brooklyn and kick starting his career. 2005 would bring his first debut project, a short EP named Belgium Butter. This immediately gave listeners a stark picture of MIKE and his persona. From the suicide-referencing skit at the beginning to the signature low-fi drums, you can already hear him exposing his heart at the get-go.
sLUm sUCcess
The same year, Bonema connected with fellow New York artists to found the collective sLUms. This would be an integral part of the new wave (aptly nicknamed "slum rap" online) that he would champion going forward. Like-minded artists collaborated to support and lift each other through life as well as work. Their experimental hip hop with dizzying jazz samples and gritty percussion quickly generated a buzz within the surrounding boroughs and nationwide. With a strong and driven network at his back, MIKE released his breakout mixtape Winter New York to critical acclaim.
2016 was a whirlwind year of connections and culminations. Much of the material that Bonema had been working on up until this point began to materialize as a succession of projects, namely mixtape Longest Day, Shortest Night, EP The Ones Who Were Made By Time, and EP Tonight, With You. These were facilitated by the independent (and London-based) label Lex Records, which he joined near the beginning of the year. Another significant footnote to 2016 was his newfound friend and mentor in Earl Sweatshirt, a highly successful rapper riding off the legacy of the Odd Future collective and his own highly popular solo work. MIKE has gone on record many times to say that this connection with Earl was invaluable to his growth and direction, teaching him how to protect himself, find self-confidence, and achieve his potential.
The Blessed Hustle
The road didn't necessarily get smoother as he gained momentum. Mixtape delays due to poor mental health and discouragement felt incredibly difficult to overcome, and Bonema recalls the sense of hopelessness that accompanied it. Luckily, inspiration was found through his mother, often leaving Instagram comments such as "May god bless your hustle!" This phrase would not only remind MIKE of the support and opportunities that he had, but it would become the title of his 2017 EP as well. The same year, feeding off the success of May God Bless Your Hustle, the rapper founded his own independent label 10k, and dropped multiple smaller projects to the delight of his fans and followers.
MIKE hasn't slowed down one bit. While he has numerous records available from releases over the past couple years, the most recent weight of the world has garnered him even more attention from publications as well as internet forums alike. He is considered by many to be the forerunner and poster child of this subgenre and niche that him and his contemporaries occupy. Even Earl Sweatshirt has pivoted into the same lane, albeit with his own style. It seems as though New York is once again birthing an incredibly necessary moment in hip hop.
Conclusion
Michael Jordan Bonema has spent most of his life trying to find himself, and it shows through his music. The vision and talent have been apparent from the beginning, but as he has grown into the mold of the man he is today, his fans have been watching and listening. It's not uncommon to read comments on his Soundcloud and Youtube describing how MIKE has inspired and saved youth across America and beyond. The passion and artistic merit combined have already made their mark on the underground scene, we look forward to seeing where MIKE takes us next.