Best Underground Songs of 2020
2020 has been a rollercoaster of a year for the music industry as a whole. With a global pandemic shutting down tours and bringing financial strain to entertainers and venues alike, the picture seemed pretty bleak. Even now, a select few states and countries are opening up their stages for artists to cater to the consumers. Luckily for the fans, the music releases haven't suffered nearly as much. In fact, many of our favorites have been dropping projects and loosies birthed from hiatuses and quarantines. Read onwards to find out what underground hip hop releases blew us away (from the comfort of our own quarantines)!
Without further ado (and in no particular order)…
327 – Westside Gunn ft. Joey Bada$$, Tyler, The Creator, Billie Essco
A wavy keyboard glides above muted drums, setting the tone to one of the smoothest underground tracks released this year. Westside Gunn brings his iconic cadence and voice along with a few friends of his. Backed up by the consistent bars of Joey Bada$$, the record spans nearly 6 minutes, closing with a verse from none other than Tyler, The Creator himself. The amount of personality spilling from our speakers while bumping 327 is more than enough to earn it a spot on the year-end list.
Burden of Proof – Benny the Butcher
The brash and staccato horn blasts through the silence to introduce Benny's greatest song of the year. Braggadocios but locked in, he raps like a man who has nothing left to prove- but a lot more left to say: "I know how it feels when they don't like that you did it differently." With an audio clip at the end about the reality of hustling, he brings us into his world. This track proves once again that the Butcher's (and Griselda's) sound is timeless and refined.
The Gates – Aesop Rock
Swinging in immediately on the beat with his iconic flow, Aesop reminds us that his lyricism and rhyming schemes are on par with today's best. Sporting a catchy chorus interspersed between intricately crafted verses, we chose The Gates for its energy. Infectious and hungry, the attitude bleeds through the lines of this single from Aesop Rocks' 2020 album Spirit World Guide. 
Rapsody – 12 Problems
In a culture that cheers on Stallions and Cardis, it's a crime to see incredible woman rappers like Rapsody not get quite the numbers they deserve. One only has to take one listen to 12 Problems to understand what she's about. A hard-hitting beat and straight bars delivered rapid-fire tie together this energetic song. Rapsody showcases her many flows, spicing up one of 2020's best raps.
Upside Down – Royce Da 5'9" ft. Ashley Sorrell, Benny The Butcher
As with any good Royce cut, this is jam-packed with references and deep lyricism that would bring any hip hop head to the nearest search engine (in fact, he actually does tell you to hit up Google at about a minute 2:45). Teaming up with Benny the Butcher, they lay down knowledge about the streets, misinformation, careers, and what it means to be real. We'll always be thankful when a year brings us a project from Royce Da 5'9".
Something to Rap About – Freddie Gibbs ft. Tyler, The Creator, The Alchemist
Mellow piano chords and relaxed drums, what more would you expect from a Gibbs and Alchemist collaboration? Reminiscing on his path through life and its turns that gave him the subject matter he blew up on, Freddie lays down thoughtful bars about his old and current life before passing the ball to Tyler. "This sounds like the boat I haven't bought yet," he begins, looking to the future and the vacations soon to be taken from the bag this song is destined to bring. A great addition to Gibb's Alfredo album, this quickly earned a spot in the rotation as soon as it dropped.
Look Over Your Shoulder – Busta Rhymes ft. Kendrick Lamar
With sampling reminiscent of Yeezy, Busta Rhymes brings us a nostalgic track opened by none other than Kendrick himself. Making one of his few appearances this year, the GOAT-tier rapper blesses us with a verse before handing it off to the man of the hour. Busta spits about his place in the culture, the power his bars hold and unleashes his rapid-fire flow over a stuttering beat. This is everything we could want from Busta and Kung Fu Kenny.
Surf & Turf – Boldy James ft. Vince Staples, The Alchemist
The underground was filled with Alchemist concoctions this year. The wavering, ethereal instrumentals of Surf & Turf is a standout among them all. Boldy talks about his son, troubles leading up to him creating the album, money, and the acts he had to commit to getting it.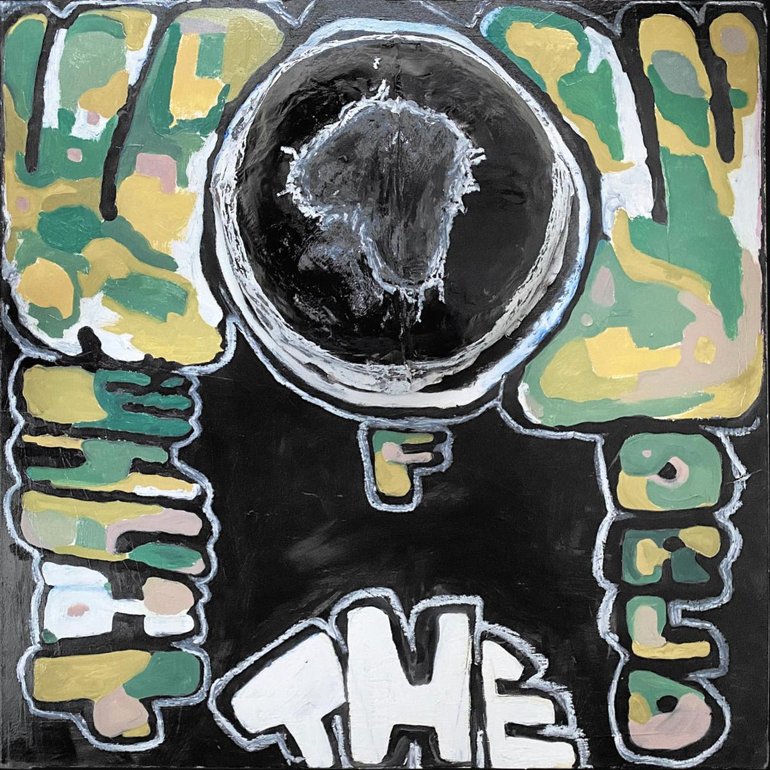 no, no – MIKE
MIKE manages to strike a flow somewhere between emotional and monotonous, an intoxicating mix that cascades over the lo-fi loops making up the instrumental. Coming back every year with new mind-bending and alluring sounds, my only complaint is that I wish it was twice as long.
Why Worry – Isaiah Rashad
Top Dawg Entertainment has been relatively quiet this year compared to the past. Luckily, their Fan Appreciation Week brought us material from Rashad who has been out of the limelight for even longer! The loosie is a bouncy summer track that has a mood easily guessed from the title. While we may still have to wait a while before receiving a full-length project, we're blessed to be gifted a track to keep our spirits lifted until then.
Underground Trap Rappers
So far, the rap world has been more prepared for a takeover than ever. Several of the genre's biggest names have released music in 2018, including Drake (Dark Lane Demo Tapes), Future (High Off Life), Lil Baby (My Way), and more. With turns, the game has been putting pressure on emcees to up their game. With the introduction of a different sound that is literally sweeping the world by storm, there are now new talents who are rewriting the rules of success and greatness. From the re-emergence of the UK drill sound to the south's take on Andre 3000, there are new acts who have turned heads with their bopping headbangers that resonate with a new generation of hip hop fans. 
This is our list of 10 emcees you should be paying attention to in 2020 because they will undoubtedly make waves.
Kota The Friend

Ronsocold

2KBaby

Curtis Roach

Glockstar Dimi

Armani White

D The Flyest

Zah Sosaa

Problem Child

Ilham

Polo G

Duke Deuce

Fivio Foreign

Rod Wave

22Gz

Bizzy Smalls

Jack Harlow

Lil Tjay

Sheff G

Young T & Bugsey
More on LoudNewsNet