5 Underground Gems You Won't Find On Streaming Platforms
The streaming age has changed the game forever. Gone are the days of buying albums online (let alone a physical store) as your only hope of listening. Now, nearly the entire discography of any notable artist has been uploaded and is just waiting to be streamed– keyword nearly. To this day there are still numerous projects that never made the jump to modern platforms. This can be due to sample clearance issues, control labels, and other behind-the-scenes roadblocks. With the recent addition of some classic albums to the streaming circuit (I'm looking at you, Kool G, and Pharaoh Monch), it was time to pull the curtain back and see what the people have been missing.
Mos Def – The Ecstatic (2009)
What's worse than an album being held back from streaming services? How about an album being uploaded and then later taken down? After Blackstar's run, and a few solo projects to his name, Mos Def released this fourth album under the label Downtown Records. He would go on to blame them for the takedown of the high-energy discography installment, hinting that the rights to the music had been purchased by a third party. It's a shame that the only way to hear these particular Yasiin Bey's raps over Madlib, J Dilla, and Neptunes production is through the likes of Youtube.
Brother Ali – Left In The Deck (2013)
As a prominent Rhymesayers member, Brother Ali would opt to release this album "directly" to his fans via downloads and merch bundles. Featuring a Talib Kweli feature and outstanding Jake One production, the rough and grimey demos showcase some of Ali's best bars. While many of his other releases have been uploaded to Spotify and Apple Music's platforms, this was never intended for the same fate, and as such became nearly mythical relative to other Rhymesayer releases. Unfortunately, you can't locate these tracks anywhere besides the Rhymesayers' site themselves, or their Soundcloud page.
De La Soul – The First Six Albums
De La Soul is an essential group for any hip hop head. Their prominence in the birth of the golden age of rap has left a mark. Tragically, the positivity and conscious lyricism of their first 6 albums have been all but lost to the void. Tommy Boy, the label that owns this massive chunk of their career, refuses to budge. In public announcements, De La Soul has spoken out about the disrespectful business dealings and offers they have received in their battle for ownership. As of today, your best bet is locking down a physical cassette, CD, or finding low-quality Youtube mirrors. (Side note: Technically I could've click baited hard and titled this "11 Necessary Underground Albums…" instead but I have a moral compass)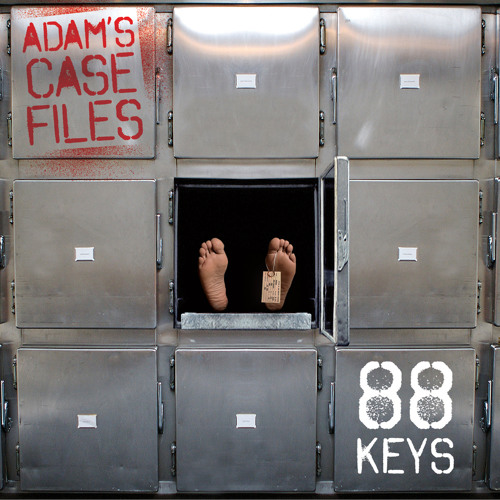 88Keys – Adam's Case Files (2008)
This Blackstar and Pharcyde associated producer dropped a mixtape early in the year leading up to his highly-anticipated debut album The Death of Adam. As is with most mixtapes, the sampling was heavy, so the licensing was too much of a hurdle to overcome. Despite this, if you can locate the project on Youtube or Soundcloud you are guaranteed a great listening experience, with features from Kid Cudi, Big Sean, and prominent, emotional loops throughout.
Kid Cudi – A Kid Named Cudi (2008)
The Man On The Moon was hard at work long before he hit the mainstream. With numerous small projects full of demos and the like scattered around the internet, Cudi had rounded up a small cult following that absolutely skyrocketed with the release of his most famous mixtape. His rise from the underground was thanks to the viral hit "Day N Nite," which coincided with his own acquisition by Kanye's label GOOD Music. While you'll need to access DatPiff or Youtube to hunt down this gold nugget, it's a rewarding listen with classic gems like "50 Ways to Make a Record," and "The Prayer."
As it goes for the entire music industry, there are thousands of artists who have chosen or been required to keep quality albums from streaming services. Even today, many underground rappers, in particular, opt for more traditional release strategies to make an actual profit off their music, compared to the measly compensation provided by major platforms. Luckily, well-crafted art always makes its way to the top, and the underground rap scene knows that all too well.